Everybody loses money at some point. It's easy to do – be it through a hole in your pocket or a luckless night at the casino. But losing a billion dollars or more is actually very difficult. With the complex assets and shares that usually surrounds a billionaire's fortune, losing it all requires some colossal slip ups. But the people I'll be discussing today could write the book on billion-dollar blunders, so pay close attention. If you ever make it big, learning from these billionaires who lost it all might just save you from total ruin!
10. Patricia Kluge
There are worse ways to end a marriage than walking away with a billion dollars. But that's what belly-dancer-turned-socialite-businesswoman Patricia Kluge did.
Following her separation from television mogul John Kluge in 1990, Patricia received settlements of around $1 million every year, plus a $100 million home, eventually making her a billionaire.
Already established in the upper echelons of American high society, Kluge felt compelled to continue the lavish lifestyle afforded by her marriage. This involved scandalously-decadent hunting parties, facilitated with the help of her many in-house servants. Her own business ventures into the wine world were successful; however, the 2008 recession, coupled with her lavish lifestyle, cost her dearly. Kluge's aggressive expansion of her wine company, Kluge Estate Winery, and the establishment of the super-luxurious Vineyard Estates only exacerbated her financial problems.
With the housing crisis, even the rich weren't much interested in buying her multi-million-dollar homes, even if they did come with private vineyards. The venture haemorrhaged money for Kluge, eventually forcing her to file for bankruptcy in 2011. Times are still tough for Kluge, but I hear the belly-dancing business is booming; it's never too late to get those hips moving again.
9. Phillip R. Bennett
While it's tricky to lose billionaire status once you have it, it's easier if you commit fraud on the regular. When Phillip Bennet, CEO of New York-based brokerage firm Refco, noticed hundreds of millions in losses from unpaid loans, he had the perfect solution. By disguising the losses as receivables owed to Refco by another company Bennett secretly owned, they'd effectively disappear; the world would be none-the-wiser. The arrangement allowed Bennet indulgences like his 7 Ferraris, a $20 million plane and a few Andy Warhol paintings.
At the height of his fraudster activities, in the early 2000s, Bennett had procured a tidy $1.5 billion from unwitting investors. This helped him amass a personal fortune of just over a billion. But unfortunately, authorities discovered the debt. Bennett had no choice but to pay for his lifestyle the hard way; by paying back what he owed, causing his firm to go bankrupt and thinking long and hard about his actions over a 16-year prison sentence.
8. Björgólfur Guðmundsson
The second Icelandic billionaire in history – Björgólfur Guðmundsson – missed the number one title because of his son, Thor. No hammers here, though; just insane wealth. Björgólfur's dishonest dabbling in the shipping industry in the 80s– where he misrepresented earnings and bankrupted his company – culminated in the near-collapse of the state-owned Fisheries Bank of Iceland. His resulting 12-month suspended sentence didn't turn him off business though. In the early 2000s, he amassed a billion-dollar fortune in the brewing and pharmaceutical industries.  He also furthered his wealth by purchasing substantial shares in Iceland's 2nd largest bank, Landsbankinn.
He also enjoyed ownership of English soccer club, West Ham United. But in 2008, the global banking crisis hit Iceland hard. Unluckily for Guðmundsson, the Icelandic government refused to bail out privatized banks. This left bank shareholders to bear the brunt of enormous debts. Within the space of a year, Guðmundsson's net worth dropped from $1.1 billion to zero. The following year, he was declared bankrupt, with remaining debts of over $700 million. As if his life wasn't already enough of a mess, in 2015 he received a four-year sentence for misleading Landsbankinn customers leading up to the 2008 financial crash.
7. Allen Stanford
For some billionaires, there's no point having all that money and not spending it. This was the viewpoint of Texan Allen Stanford, who began his journey to extreme wealth in real estate during the 1980s.
With his growing fortune, he launched Stanford International Bank in 1985, basing the company in Antigua. In the following years, Stanford constructed a global finance empire; the Antiguan government even knighted him in 2006. But, while an economic hero in the eyes of some, rumors began to spread. Word had it that Stanford's lavish displays of wealth, like his $100 million fleet of private jets, $20 million cricket tournament cash prizes and $10 million mansion, were tied in with bribery, money laundering and political manipulation.
Not to mention the reports that he treated his bank as a personal ATM. Eventually, in 2009, Stanford was arrested after an investigation found Stanford Financial Group to be little more than a Ponzi scheme.
It had promised investors safe, lucrative investments. However, in reality, it had been funneling cash into its owner's pockets, all while falsifying records to hide the evidence. While Stanford was ordered to repay nearly $7 billion, it had long-since been spent. His personal fortune at the time totaled $2 billion, leaving some of his 18,000 investors millions of dollars worse off. For them, the 69-year-old's 110-year sentence might be some consolation, but it doesn't pay for a new yacht.
6. Sean Quinn
Irishman Sean Quinn's career grew outwards from a small gravel business, with other ventures spanning the construction, insurance and hospitality industries among others. At his prime, the Sean Quinn of 2008 enjoyed a net worth of approximately $6 billion, making him the richest man in Ireland. Besides his fancy house in the Irish countryside, he was much less flashy with his wealth than the likes of Allen Stanford.
Still, much of Quinn's cash was tied up in Anglo Irish Bank, in which he held a 30% stake. But following some overly-risky gambles, alongside the 2008 financial crash, Quinn's fortune was sapped.Quinn had been taking out enormous loans from the bank, to bet on changes in its own share prices. But when the 2008 crisis sent shares plummeting at alarming rates, Anglo Irish Bank was nationalized, and called for Quinn to pay his debts. This $3 billion debt, together with huge losses in Quinn's insurance company and the general decline of the market, left Quinn bankrupt in 2011, with more than $3 billion still owed.
Luckily, in 2015, around $3 billion of Quinn's debts were written off, leaving him to pay only around $20,000. Reports suggest he's now working as a consultant, but any regular job must seem a little underwhelming having once been the richest man in Ireland.
5. Elizabeth Holmes
With a life of billionaire ambitions, and the smarts to manifest them, Elizabeth Holmes seemed destined for greatness. She dropped out of Stanford University at 19 to pursue a company she'd started during her time there. The company – eventually named Theranos – offered revolutionary services and technology for diagnosing and monitoring diseases and administering drugs, and soon became one of Silicon Valley's most promising startups.
By 2014, $400 million of investments had flooded in, valuing Theranos at $9 billion, and Holmes a net worth of $4.5 billion. Holmes operated a policy of extreme secrecy regarding Theranos' operations, which investors were satisfied with…until, in 2015, the FDA launched an investigation into the company's methods. Holmes' chief scientist had warned her about inaccuracies in their tests, and problems with their technology, but she continued business regardless. The FDA discovered these inaccuracies, as well as the fact that Theranos had been using standard industry blood analysis equipment in place of their own failing tech, and investigations were made public.
Holmes shut Theranos down for good in 2018, forced to return money to investors after being charged with 'massive fraud', and the fortunes of both her company and herself dwindled to nothing. Her trial is set for 2020, and the future looks anything but bright for Holmes.
4. Adolf Merckle
The story of Adolf Merckle is one of tragedy, bad timing and even worse luck. Through the late 20th century, Merckle developed his father's chemical business into the largest pharmaceutical retailer in Germany. This, alongside other ventures in pharmacy, finance and construction, landed him a net worth of $12.8 billion by 2007. Never one for excess, Merckle rode a 15-year-old bicycle, shopped at Aldi and flew economy.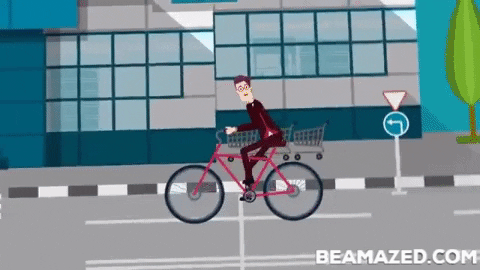 But his frugal living couldn't save him from the economic crash of 2008. Trouble came during an otherwise routine acquisition of a British cement company by VEM, Merckle's holding company. Merckle used his own cement company's shares as collateral to see the deal through. When share prices for Merckle's holding company dropped a whopping 75% in the banking crisis, banks began demanding accelerated loan repayments. Merckle was forced to make personal guarantees from his personal assets – costing him an initial $3.6 billion. A speculative bet in October that year that Volkswagen share prices would drop became another billion-dollar mistake for Mercklewhen VW stock skyrocketed, quadrupling in price. In January 2009, with the collapse of his family business seeming inevitable, he threw himself in front of a train near his home.
He likely realised his pledge to personally front VEM's debts, which by then reached an extra $6 billion, would've been the end of his family's name in the business world.
3. Anton Schlecker
Sometimes, the quickest to rise fall the hardest. No one exemplifies this better than Anton Schlecker.
The German tycoon opened his first drugstore in 1975,and within two years had opened 100. By 2011 his 14,000-store continental empire was worth $10 billion. As for Schlecker, his personal wealth peaked at $4 billion in 2011, which he liked to splash on his expensive sports car collection. But insurmountable competition from rival chains, mixed with cases of fraud and illegally underpaying employees, led to the Schlecker empire's collapse. An expensive marketing push to restore the brand's reputation failed spectacularly, and Schlecker declared bankruptcy in 2012.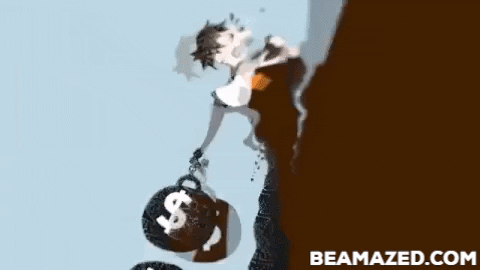 All the while, Anton had been funnelling millions into his family's personal accounts – a $14 million mistake he and his family would pay for both monetarily and with jail time. Falling from a total of $14 billion under his control to nothing –this man should've invested in a parachute!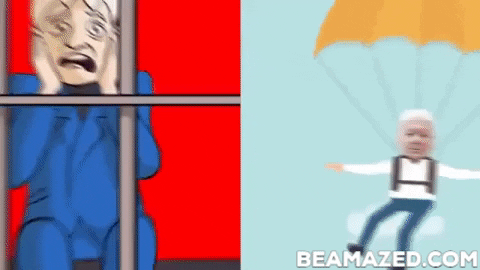 2. Bernie Madoff
Beginning in penny stocks, Bernie Madoff grew himself into one of the most prominent, respected and influential figures in the stock market throughout the 70s and 80s. By the late 80s, he was making around $100 million a year,allowing him to transfer his wealth into houses, yachts, sports cars and various overseas accounts. Thanks to his'magic touch', investors soon began pumping as much as $300 million a pop into his well-respected firm. The substantial returns Madoff presented to his investors kept them happy but were – in fact – entirely fabricated. His system revolved around using money from new investors to pay returns to any existing clients who sought to cash out, which meant walking a tight-rope act since as far back as the 80s.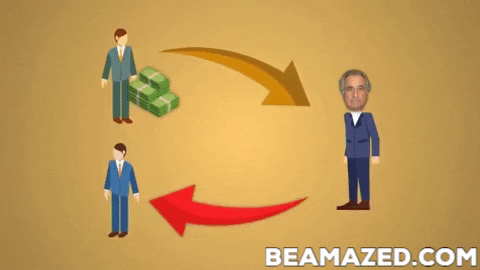 But it was only when investors attempted to redeem $7 billion at once that Bernie got rumbled. In reality, there was only around $300 million available. In December 2008, reportedly upon discovering the nature of Bernie's Ponzi scheme, his sons reported him to the federal authorities. While $65 billion was the often-stated total defrauded from investors, around two-thirds of this was actually the fictional 'returns' Bernie had convinced his investors existed. In reality, the total principal funds were more like $20 billion.
Regardless, Bernie was given a 150-year sentence. Moreover, his personal assets were forfeited – or at least as many as could be located, which was tricky with such a gifted conman–amounting to just under $1 billion. The punishment was extended to his family, who were forced to forfeit their own assets for their involvement. Bernie, if you wanted to bond over finance with your family, you could've just played Monopoly.
1. Eike Batista
Brazilian entrepreneur Eike Batista began his career as a door-to-door insurance salesman, but soon moved into the precious metals and oil trades. Taking the gold and diamond mining markets by storm through the 80s, 90s and 2000s, Batista was sitting on $36 billion by 2012. He became well-known for his playboy lifestyle of Lamborghinis, yachts and private jets.
But despite Batista's ambitions to become the richest man on Earth, a sharp downturn in the precious metals industry and the Brazilian economy between 2012 and 2014 spelled trouble. On top of all this, his oil company collapsed into bankruptcy once it was discovered to be greatly exaggerating production claims. Promising to pay back all his resulting debts left Batista with personal losses of $35 billion in a single year; a number which approached $37 billion in the following years.
A bank balance of negative $1 billion was all Eike had left. To make matters worse, in 2018, Batista was found guilty of paying more than $16 million in political bribes for public contracts during his peak years in Brazil. He received a sentence of 30 years in prison. I guess you could say Eike Batista bombed!
So –how do you feel about these billionaires who lost it all? Do you have any sympathy for them? And how would you avoid losing it all as a billionaire? Let me know in the comments section below. Thanks for reading!
You can watch this article in video form below: